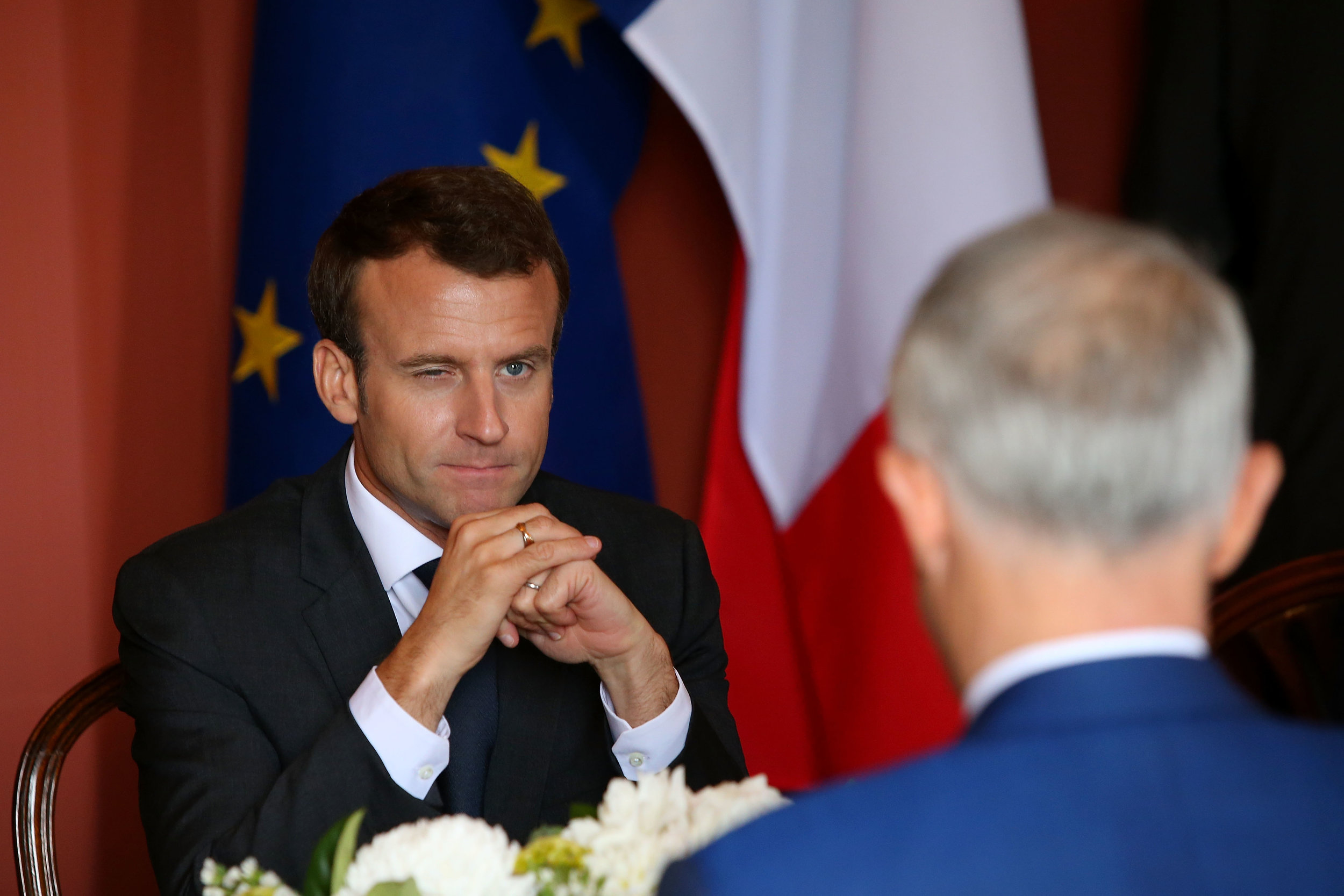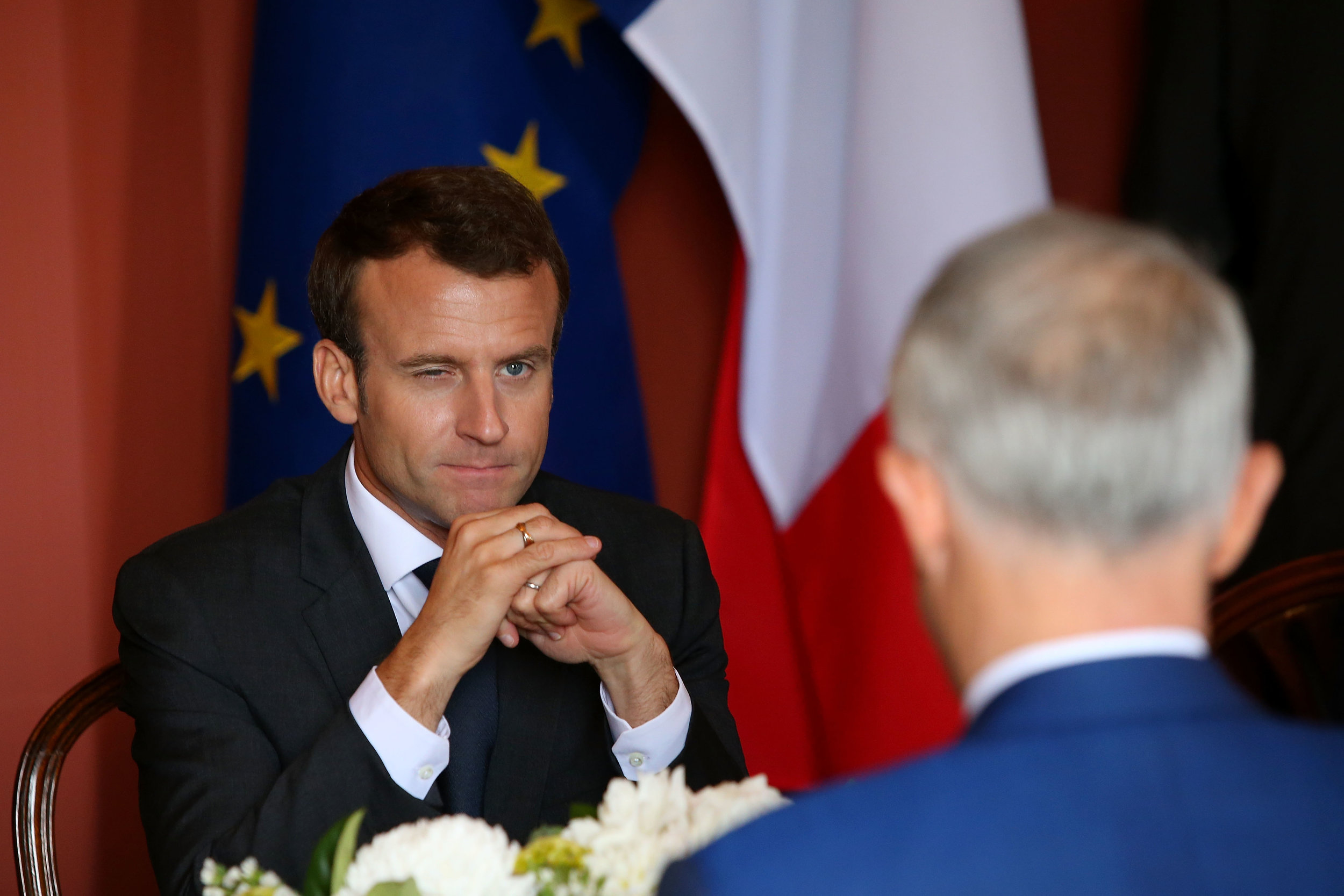 French president Emmanuel Macron speaks with Australian Prime Minister Malcolm Turnbull on May 2, 2018 in Sydney, Australia. President Macron is on a three-day visit to Australia to discuss Australia and France's enhanced strategic partnership along with the Future Submarine Program - a partnership between France and Australia to build in Australia the world's most advanced submarines for our Navy. (Photo by Jason McCawley - Pool/Getty Images)
Holoscenes performance at Surfers Beach on day eight of the Commonwealth Games on April 12, 2018 in Gold Coast, Australia. (Photo by Jason McCawley/Getty Images for GOLDOC)
A humpback whale breaches on June 9, 2016 in Gold Coast, Australia. Whale sightings along Australia's east coast are common during the months of May-November as the animals travel north to warmer waters to breed. (Photo by Jason McCawley/Getty Images)
A kite flies over surfers during the annual Festival of the Winds kite flying festival on Bondi Beach on September 14, 2014 in Sydney, Australia. The annual event hosted by Waverley Council is Australia's largest kite flying festival.
The Sydney Opera House is seen illuminated as part of Vivid Sydney Light Festival on June 11, 2017 in Sydney, Australia. Vivid Sydney is an annual festival that features light sculptures and installations throughout the city.
A protester during the demonstration demanding justice for Aboriginal youth tortured in detention on July 30, 2016 at Town Hall, Sydney. (Photo by Jason McCawley for News Corp)
Holoscenes performance at Surfers Beach on day eight of the Commonwealth Games on April 12, 2018 in Gold Coast, Australia. (Photo by Jason McCawley/Getty Images for GOLDOC)
Ian Narev, chief executive officer of the Commonwealth Bank of Australia speaks following the bank's full year results on August 9, 2017 in Sydney, Australia. The Commonwealth Bank board and senior executives are under pressure, following allegations the bank breached laws aimed to combat funding for terrorism and crime syndicates. On Tuesday, CBA announced it would not be paying out senior executive bonuses in response to the scandal. The Australian Transaction Reports and Analysis Centre (Austrac) - Australia' s financial intelligence agency - launched civil proceedings in the federal court last week, alleging the Commonwealth Bank has made more than 53,700 breaches of the Anti-Money Laundering and Counter-Terrorism Financing Act since 2012. (Photo by Jason McCawley/Getty Images)
Glenn Graham piloting a Rebel 300 performs during Wings Over Illawarra on May 6, 2018 at Illawarra Regional Airport, Albion Park.